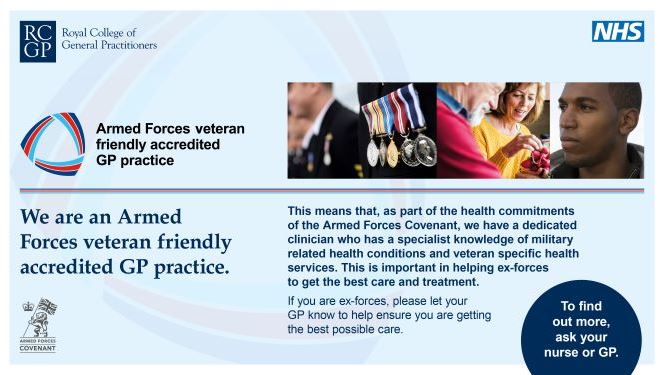 Veterans' Health
If you are an Armed Forces veteran registered with a GP and struggling with your mental health or wellbeing, expert help is available from the NHS 'Op COURAGE' veterans mental health and wellbeing service, for service leavers, reservists, veterans and their families.
For support locally, the number is 020 3317 6818 or email cim-tr.veteranstilservice-lse@nhs.net.
Anyone experiencing a mental health crisis can also get help by dialling 111 and using option 2 when prompted, by booking an emergency GP appointment, visiting A&E or calling 999. Anyone still serving can also call the Military Mental Health Helpline on 0800 323 4444.
If you have left the military and are registered with us please let us know - this will help ensure they can access dedicated services for veterans.
Volunteer Transport (currently suspended)