WEARING A FACE MASK IN THE PRACTICE
ALTHOUGH GUIDANCE HAS CHANGED REGARDING THE WEARING OF MASKS, THE PRACTICE HAVE TAKEN THE DECISION TO RECOMMEND PATIENTS CONTINUE TO WEAR A MASK WHILST WAITING FOR DISPENSARY OR IN THE WAITING ROOM. THE PRACTICE CONTINUES TO SUFFER WITH STAFF ABSENCES AND WE HOPE CONTINUING WITH THIS PRECAUTION WILL HELP MANAGE THIS AND ENSURE CONTINUITY OF CARE TO PATIENTS.
WE THANK YOU FOR YOUR CO-OPERATION & UNDERSTANDING.
#The Vaccinators
Get your COVID-19 jab at one of our walk-in clinics. You only need to bring a face covering along.
For children aged 5-15, we ask that they are accompanied by a parent or guardian to the vaccination.
Details of the clinics available can be found at www.thevaccinators.co.uk, the site is updated daily with latest information.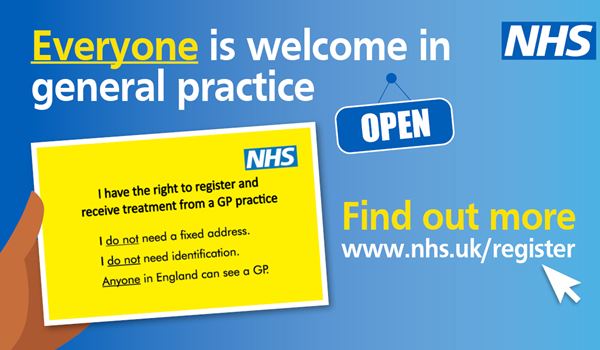 Annual General Meeting
The Bottisham Medical Practice Patients' Participation Group Annual General Meeting was held on Wednesday 26 April 2023.
Minutes of the meeting and Chairman's Report will be published here shortly.
Next Meeting: Wednesday 24 May 2023
For more details please contact our Chairman s.j.gilson@btinternet.com.
Bottisham Medical Practice Patient Participation Group Meetings
What is the Patient Participation Group (PPG)?
A group of people, voluntarily working together with doctors, nurses and other Practice staff acting as your voice to represent your views to the Practice and to enhance its work.
Membership of the Group is open to all patients registered at the Bottisham Medical Practice.
Next Meeting:
Wednesday 24 May 2023
Contact Us
Bottisham Medical Practice
Tunbridge Lane
Bottisham
Cambridge
Cambridgeshire
CB25 9DU
(By car, access to the surgery is via Ancient Meadows)
Patient & visitor parking available on site
FOR URGENT ENQUIRIES, PLEASE TELEPHONE OUR RECEPTION TEAM ON THE NUMBER ABOVE.
You can also contact us via the 'Contact Us' link below. This will be read by a member of the team within 2 working days. Please do not use the Contact Us Online link if you need to contact us urgently. This online link is not to be used as a way of making an appointment or contacting a GP.
Choose if data from your health records is shared for research and planning