COVID-19 IMPORTANT INFORMATION
Due to the coronavirus outbreak, how you contact us will be different at the moment. This is to limit face-to-face contact whenever possible and help stop the spread of coronavirus. The link below will help you understand what to expect when you contact us:
Your GP practice is open and if you need to see your GP, please call us on 01223 810030, visit our website or book via an app. Our opening hours are shown below.
Appointments are being delivered face-to-face, via online video and over the telephone. If you are asked to come into the surgery for a face-to-face appointment, please remember to wear a face covering. Measures have been put in place to keep you safe from infection during your visit.
Please do not come to the surgery unless you have an appointment. This will ensure we can continue to provide essential care safely.
'Help Us, Help You' Lung Cancer Campaign
NHS England and NHS Improvement, together with Public Health England, have launched the 'Help Us, Help You' lung cancer campaign.
The campaign highlights that a cough for three weeks or more that isn't COVID-19 could be a sign of lung cancer and encourages anyone with this symptom to contact their GP practice. While a cough for three weeks or more is probably nothing serious, it could be a sign of something that needs treatment. If it is cancer, finding it early makes it more treatable1 and can save lives.
Famous faces, including Sir Andrew Strauss and Gaby Roslin, along with members of the public who have first-hand experience of how lung cancer can affect you, your friends and your family, are supporting the campaign in a powerful video. The video urges people to contact their GP practice if they've had a cough for over three weeks and don't have COVID-19. It also encourages friends and family to support a loved one if they are concerned for their health.

Your NHS is here to see you, safely. Help Us, Help You.
Visit www.nhs.uk/cancersymptoms for more information.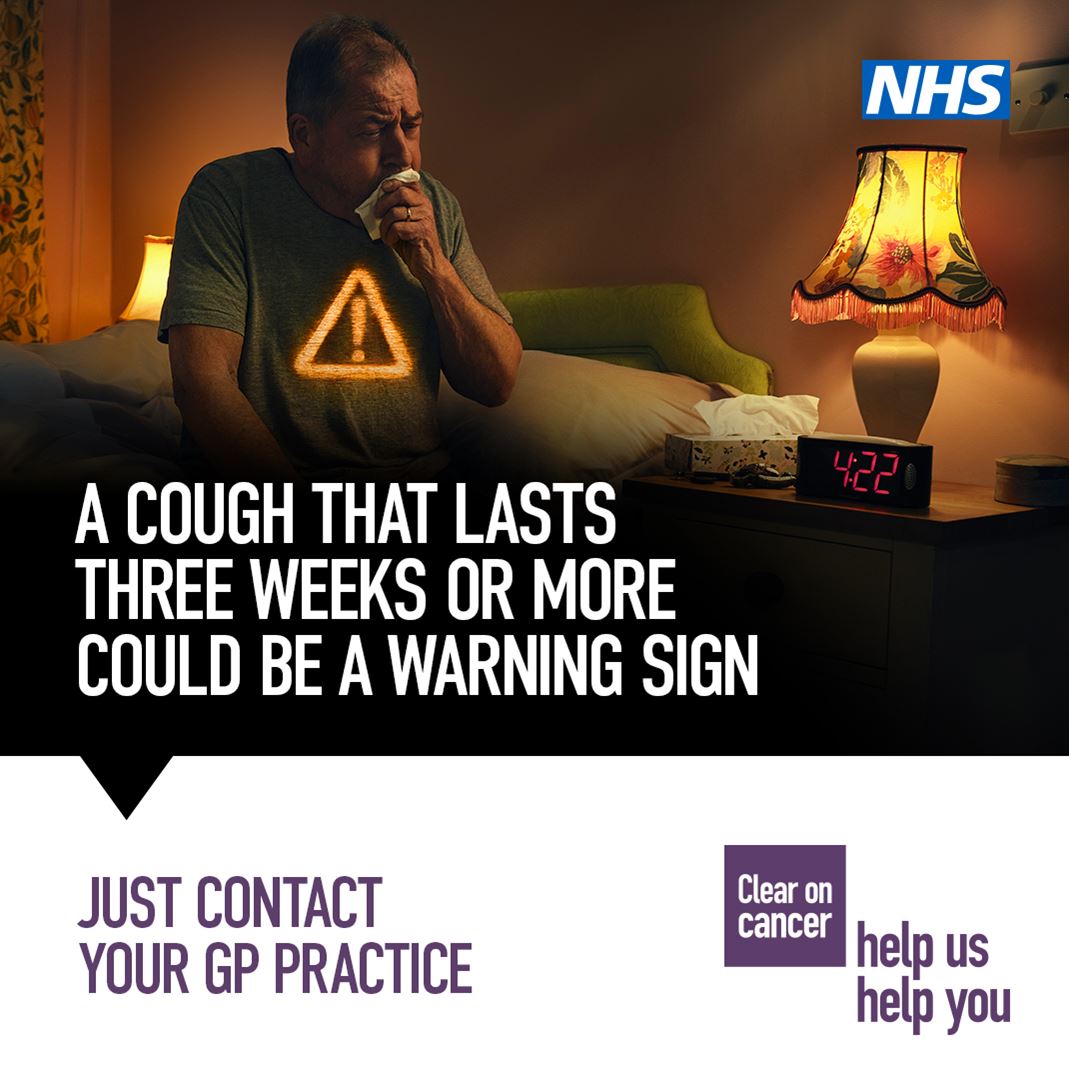 Find My NHS Number
A new service is now live to help find your NHS number. This service is for anyone living in England who has forgotten or does not know their NHS number. You can also use this service on behalf of someone else where the name, date of birth and registered home postcode is known. You can opt for the number to be sent to you by text, email or letter.
Contact Us
Bottisham Medical Practice
Tunbridge Lane
Bottisham
Cambridge
Cambridgeshire
CB25 9DU
For urgent enquiries please telephone our Reception Team on the number above.
Please use the Contact Us Form below for non-urgent enquiries only and allow two working days for us to respond to your message.