Carer Health Trainer Service
Are you looking after someone and want to get healthier?
The Carer Health Trainer service has both personal and professional experience in caring for someone.
Caring can be very rewarding but it can have a detrimental impact on your own health. The Carer Health Trainers have a wealth of training and expertise to support you.
The services is free. Find out more below.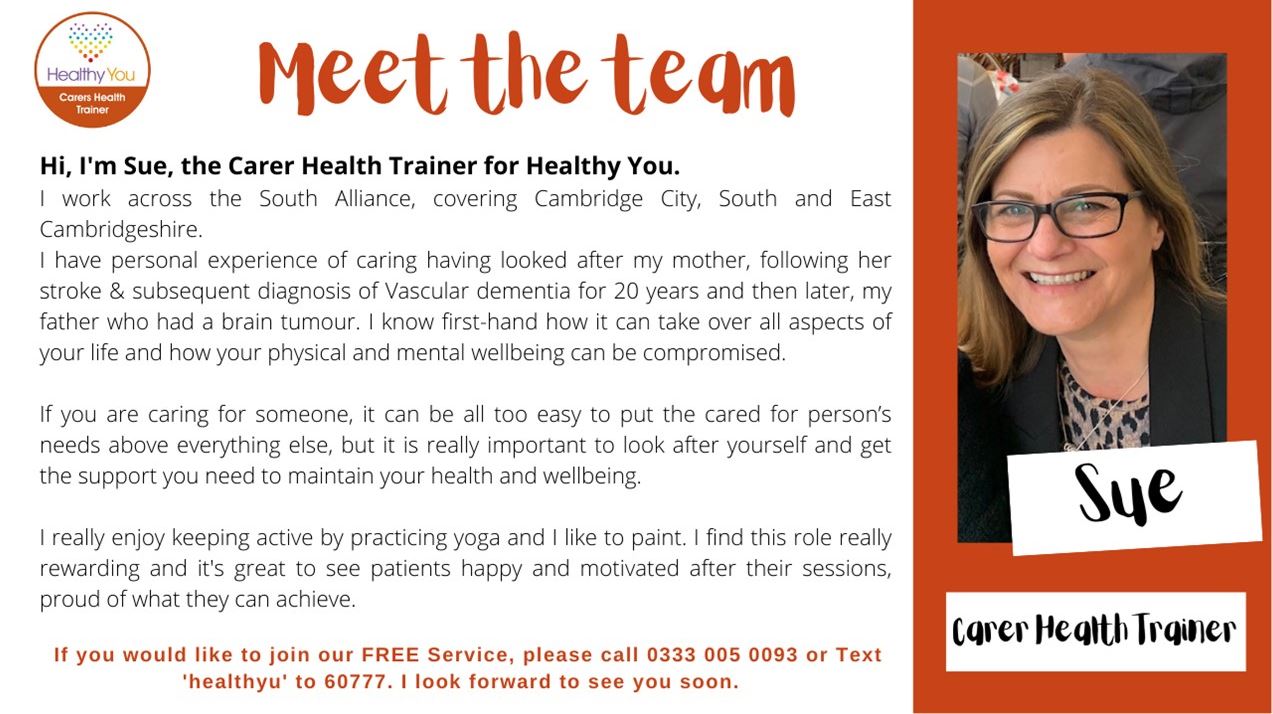 Carers and Caring
There is a wealth of information on the NHS website about carers and caring. Below are some links into the site that we hope you will find useful.
Finance and Law
Help claiming benefits, looking after your bank balance and understanding the legal issues of caring.
Carers UK
They're here to make sure that no matter how complicated your query or your experience, you don't have to care alone.
Telephone: 020 7378 4999
Website: www.carersuk.org